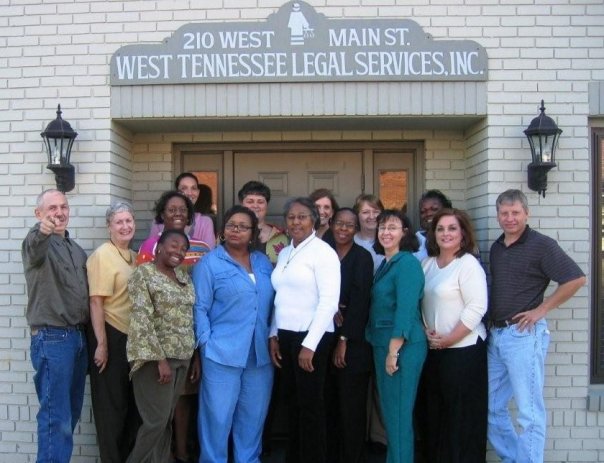 In 1978, after seeing a growing need for no cost civil legal services in West Tennessee, several West Tennessee attorneys came together to form West Tennessee Legal Services (WTLS). Through the tireless efforts of John Vlcek, Lucy Haynes, Mary Boyd, Roy Herron, Mary Jo Middlebrooks, and many others, WTLS opened its doors on January 1, 1979, and began providing free civil legal help to West Tennesseans.
Through a Legal Services Corporation-funded Expansion Grant of 1981, WTLS expanded to include offices in Selmer, Huntingdon, and Dyersburg in addition to its main Jackson location. WTLS' service area also grew to include 17 counties in West Tennessee.

WTLS fills gaps in the civil justice system that prevents low-income and marginalized communities from accessing legal representation. We believe everyone deserves equal access to justice, regardless of their income level. We are proud of the work we do to serve West Tennessee.