Benefits Coordinator/Executive Assistant
WTLS seeks a self-motivated and detail-oriented person to administer WTLS' benefits and assist with the hiring process, from beginning to end. This person will also act as a liaison to the Board of Directors & assist the Executive Director & the Controller as needed. Position is based in WTLS' Jackson, TN office.
Job summary: The essential functions of the job include
· Coordinate employee benefits processing;
· Maintain & update employee job descriptions, employee records, benefits, & personnel files;
· Manage job postings and coordinate interviews;
· On-board new employees and assist with off-boarding process for former employees;
· Keep employees informed and updated about company benefit programs;
· Provide administrative support to the Executive Director AND Chief Financial Officer as needed;
· Act as liaison to Board of Directors – i.e., coordinate meetings, distribute agendas & information packets, send notifications & reminders of meetings, attend meetings, & prepare minutes.
Who we are looking for: The ideal candidate will have
· Experience working in human resources and benefit management (strongly preferred);
· Excellent oral and written communication skills;
· Ability to work collaboratively with internal and external partners;
· Ability to exercise good judgment in a variety of situations;
· Ability to work under pressure at times to address a wide variety of activities and confidential matters with discretion;
· Excellent organizational skills and proven ability to meet deadlines; and
· Ability to competently use Microsoft Word, Excel, PowerPoint, Adobe Professional, and company software packages.
Education, Experience, Knowledge: H.S. diploma/G.E.D. and 1 yr. related experience and/or training equivalent to Associate Degree or Paralegal certificate required. Past experience working in H.R. and benefits management and experience working in law firm or nonprofit setting preferred.
Hours, Salary and Benefits: Typical work hours are Mon.-Friday, 8:30 a.m. – 5 p.m., 37.5 hrs. per week. Salary based on relevant experience/education in accordance with WTLS' Wage Administration plan. WTLS provides generous insurance benefits, including medical; paid annual (based on years worked at WTLS and starting at 1 day per month), sick leave (12 days per year), and 11 paid holidays per year.
How to apply: Email resume, letter of interest, and references to emma@wtls.org. Position will remain open until filled. Due to anticipated number of applicants, only those selected for interview will be contacted.
About WTLS: WTLS is a non-profit law firm committed to providing access to justice via free civil legal services for low-income and vulnerable persons in 17 West Tennessee counties.
WTLS is committed to celebrating diversity, creating an inclusive environment for all employees, and treating clients, staff, and the public with dignity and respect while demonstrating a commitment to the principles of access to justice and advocacy for low-income and vulnerable people living in 17 West Tennessee counties. WTLS is an equal opportunity employer.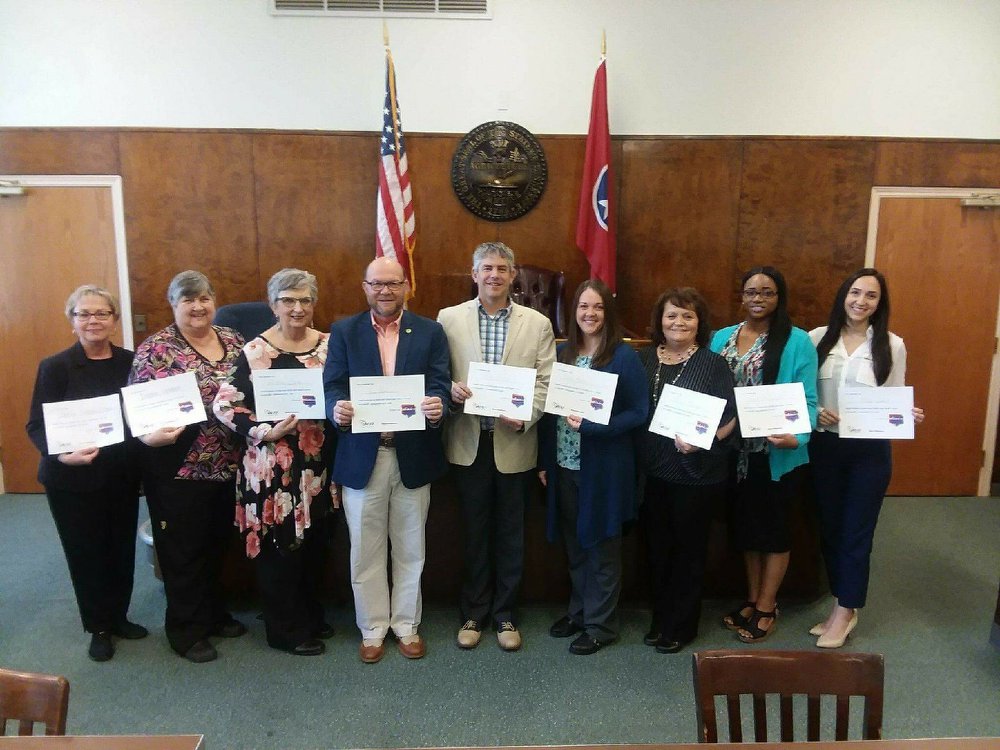 Meaningful Work
WTLS employees help individuals who are at the lowest points in their lives. Whether it is helping victims of domestic violence escape their abusers or helping a senior citizen receive the benefits they are entitled to, WTLS employees work diligently to provide access to justice for all.
Great Benefits
WTLS provides competitive benefits and opportunities for professional development. Full time employees are provided access to dental, vision, and health insurance as well as retirement plans and other benefits. WTLS has a generous leave policy, including sick leave, vacation, and parental leave. Full time staff also receive 11 paid holidays.
Supportive Team
WTLS prides itself on its incredible staff. As the second largest law firm in the 17-county coverage area, WTLS is made up of many subject matter experts and general practitioners, as well as a team of paralegals, victim advocates, administrative staff, and support staff. The employees at WTLS are always willing to help a coworker learn and grow in their career.