The Child Tax Credit, part of the American Rescue Plan, is here to help families raising children make ends meet. To learn more, visit ChildTaxCredit.gov
If you need help accessing these or other benefits, give us a call at 731-423-0616 to see if you qualify for our services.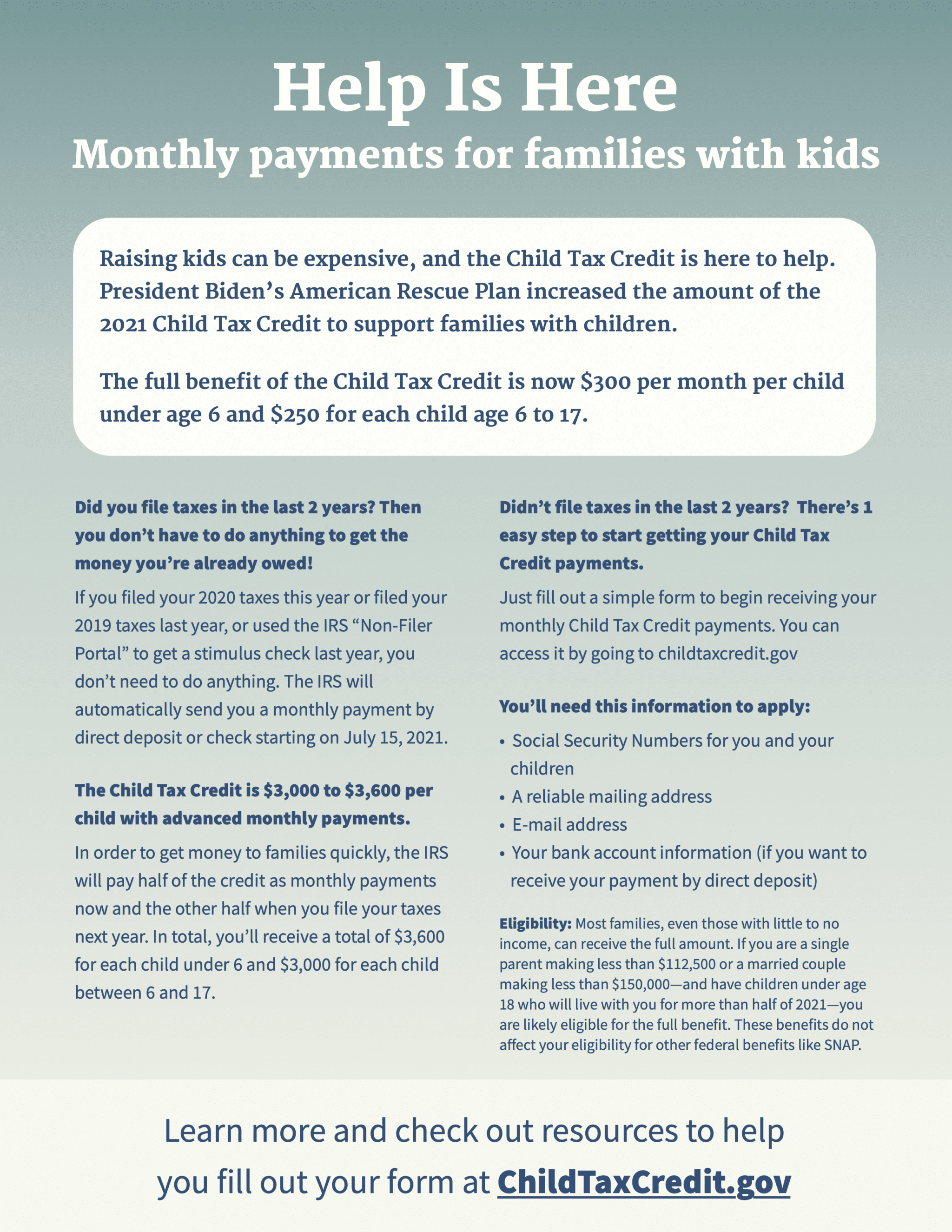 This page is for informational purposes only and is not a substitute for legal advice from an attorney. All information was accurate at the time of posting. If you have further questions about this information please call 1-800-372-8346 or click here to apply for our services.